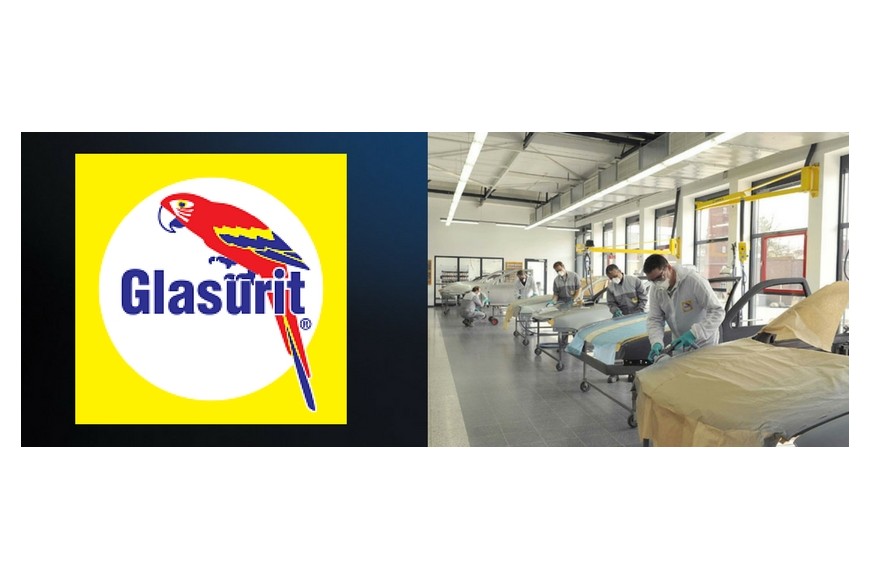 Iščete popolno barvo za vozilo? Zahvaljujoč edinstveni barvni kompetenci Glasurit, je to enostavno, pa če gre za osebna vozila, komercialna ali klasična vozila. Naše konvencionalne in digitalne rešitve za barve omogočajo delavnici hiter in zanesljiv izbor ustrezne barve.
Ponujamo vam:
- Prvo-razredne barve.
- Celovite rešitve za učinkovito ličanje.
- Zanesljivo ujemanje barv.
- Razvoj neizkoriščenega potenciala delavnice.
Z vsemi temi dejavniki je Glasurit postal vodilna blagovna znamka v sektorju ličanja osebnih in tovornih vozil. Želimo, da ste tudi vi uspešni v skladu z Glasurit motom: ˝ProFit with Glasurit˝.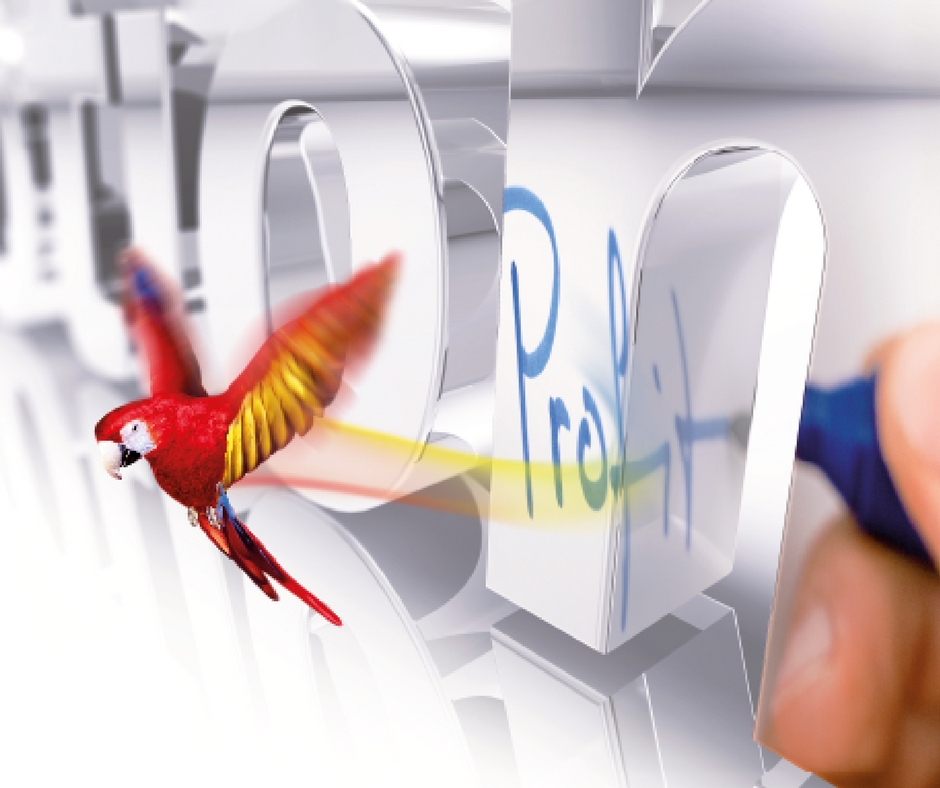 GLASURIT - MOČNA ZNAMKA ZA VAŠ USPEH
- BASF Premium znamka.
- Barvni specialist že od leta 1888.
- Učinkoviti barvni sistemi in procesi, ki jih uporabljajo vsi vodilni proizvajalci vozil po svetu.
- Največja baza barv na svetu. Celovite rešitve, kot so instrumenti za identifikacijo barv, portfolio svetovalnih storitev za razvoj neizkoriščenih varčevalnih in razvojnih potencialov.
- Svetovna mreža usposabljanja za tehnično in poslovno usposabljanje.
- Specialist za učinkovitost delavnic.
- Trajnostne rešitve za trajnostni uspeh.
Video: https://www.youtube.com/watch?v=VYC8GtfQZgI&index=21&list=PLTP76V8TwN3LRcZZvsxJ-D2567wjlDwv0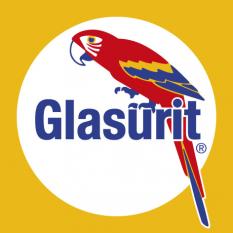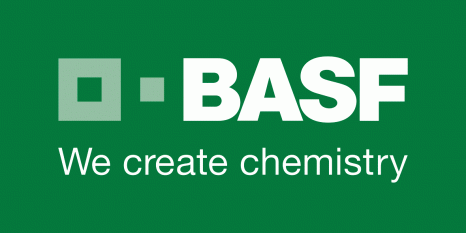 TRAJNOSTNE REŠITVE
Za Glasurit trajnost pomeni usklajevanje ekonomskega uspeha s socialno in ekološko odgovornostjo. Za uspešno poslovanje je v svoje dejavnosti potrebno vključiti ljudi in okolje. Najboljši del: Trajnostni ukrepi se pogosto izplačajo direktno delavnici.
Delavnice, ki porabijo manj materiala, zahvaljujoč podlagi z močno pokrivnostjo, ohranijo vire in prihranijo denar. Hkrati pa porabijo manj energije, zaradi Glasurit hitro-sušečih premazov.
Tematika trajnosti ni nova za Glasurit, saj so že pred 20 leti določili standarde. Leta 1992, je Glasurit uvedel sistem barv linije 90-, na vodni osnovi, zaradi česar je postal pionir za izdelke z nizko vsebnostjo topil.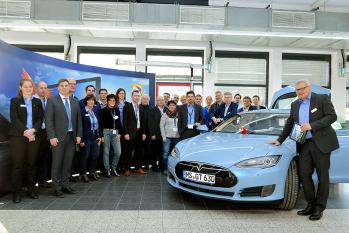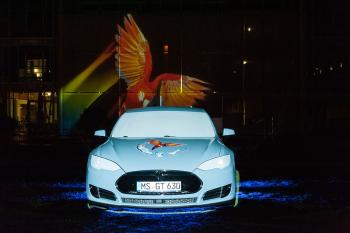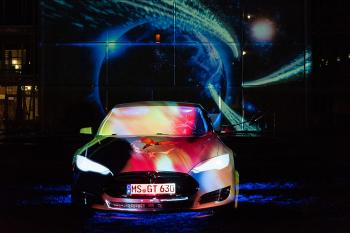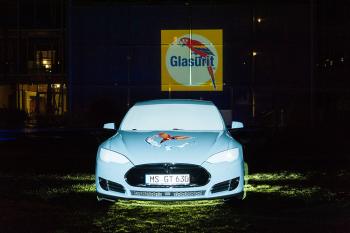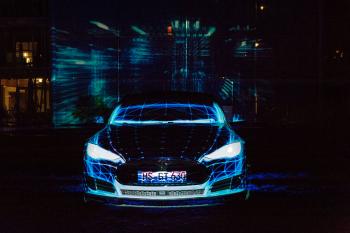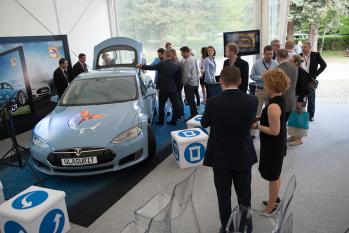 PRAVA BARVA ZA VSAKO ZAHTEVO

- BARVE NA VODNI OSNOVI (serija 90- )
Glasurit Ratio Aqua je okolju prijazna linija, na vodni osnovi.
Glasurit je popolnoma zavezan tehnologiji barv na vodni osnovi. Ponaša se z 20% prihrankov, v primerjavi s prejšnjimi sistemi, konkurenčni sistemi pa porabijo tudi do 40% več materiala. Zelo nizka vsebnost topil, skrajšan čas delovnega procesa in krajši časi odzračevanja med posameznimi nanosi, so dejavniki, ki prihranijo energijo in so okolju prijaznejši.
Enostavna za uporabo, ekonomična in zanesljiva linija.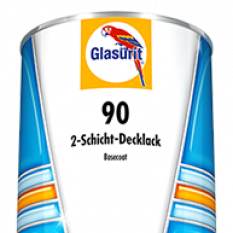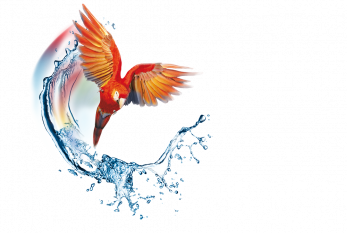 - OSNOVNI / PROZORNI PREMAZNI SISTEM (serija 55- )
Prvi sistem osnovnih premazov. Predhodnik linije 55-, je bila serija 54-, ki je bila tehnološki pionir, saj je to bil prvi mešalni sistem za kovinsko barvo.
Linija 55- je sedaj izboljšana in namenjena restavriranju starodobnikov.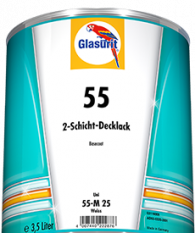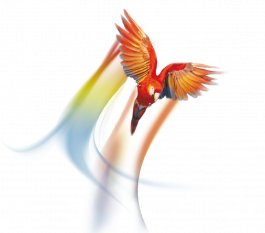 - BARVE HS (serija 22- )
Glasurit Ratio HS je še učinkovitejši sistem za doseganje cilja, ki vsebuje manj topil.
Tehnologija HS pomeni resničen napredek, saj izdelki izstopajo zaradi svojih visoko-trdnih snovi in nižje vsebnosti topil.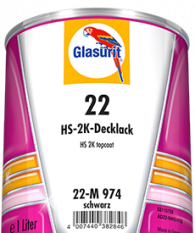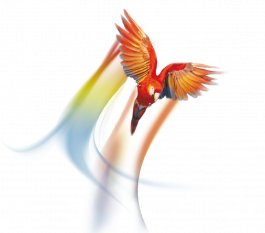 - BARVE ZA KOMERCIALNA VOZILA (serija 68- )
Praksa nam dokazuje, da popravila komercialnih vozil zahtevajo posebne procese in proizvode. Glasurit RATIO Truck je prilagojen sistem za specialne zahteve.
Serija 68- ustreza zahtevam VOC. Zmanjšana količina topil omogoča popravilo gospodarskih vozil v okolju in zdravju prijaznejših razmerah.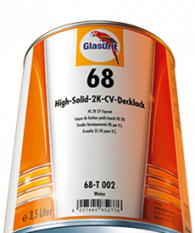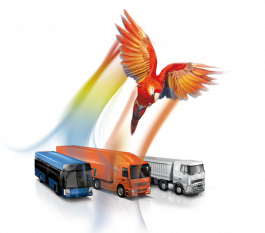 - SPOT REPAIR
Glasurit Spot Repair sistem za manjša popravila (praske, vdolbine, itd.).
Spot Repair je stroškovno učinkovito popravilo.
PREDNOSTI ZA VAŠE STRANKE:
Spot Repair je pametno popravilo, ki združuje kakovost, hitrost in privlačno ceno.
PREDNOSTI ZA VAŠO DELAVNICO:
Sistem, ki omogoča ekonomično in hitro popravilo lažjih prask in vdolbin.
Ratio Spot Sistem vsebuje tri ključne sestavine:
1.) Glasurit 352-500 Spot Blender.
2.) Usposabljanje za Spot popravila.
3.) Poseben postopek popravila.
Ta kombinacija omogoča popravilo manjših prask in vdolbin v 60-90 minutah, saj odpravi razstavljanje in ponovno sestavljanje delov vozila.