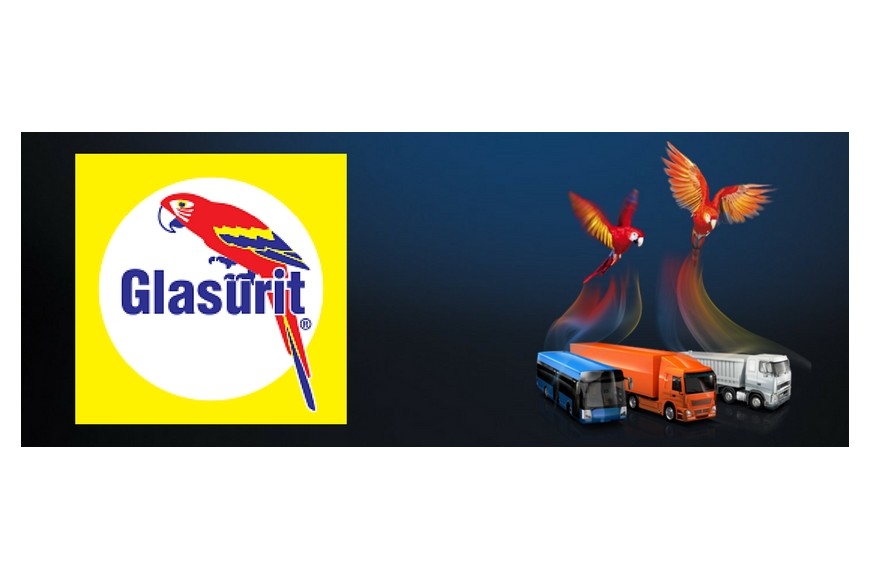 GLASURIT je uspešna ter močna blagovna znamka, ki zagotavlja profesionalne ter prvovrstne rešitve že od leta 1898.
Kombinacija teh dejavnikov je Glasurit povzdignila v vodilno znamko, ki izdeluje ličarske barve in lake, tako za osebna kot tovorna in komercialna vozila, npr. avtobuse in tovornjake.
Naš moto je ˝Profit with Glasurit˝, po katerem se ravnamo tako, da zagotavljamo kakovostne in varne rešitve za vse ličarske delavnice.
Glasurit ponuja inovativne barvne izdelke in sisteme za sijajne rezultate ličanja, nenehno izboljšuje svoja orodja za hitro in zanesljivo barvno ujemanje, širi svojo paleto svetovalnih storitev, ki pomagajo prepoznati potencial za prihranke in razvoj  ter nenazadnje ponuja celovit program usposabljanja.

Kot rezultat nenehne inovacije in napredka, je Glasurit s svojimi kakovostnimi izdelki, zanesljivo prepričal vodilne proizvajalce vozil po vsem svetu.
SERIJA 68-
Specialne zahteve, specialne rešitve.
Praksa pravi, da popravila komercialnih vozil zahtevajo posebne procese in proizvode. Glasurit Ratio Truck System je za te procese natančno nastavljen, enostaven za uporabo in učinkovit.

Komercialna učinkovitost.
Serija 68- je linija izdelkov, ki Glasuritu omogoča vodilno vlogo na trgu, v smislu inovativnih tehnologij. Z uporabo serije 68- boste prihranili veliko časa in materiala ter dobili odlične rezultate. Čas sušenja se z Glasurit serijo 68- zmanjša za 25%, čas celotne obdelave pa za 30%.
Ekološko sprejemljiva in zanesljiva.
Serija 68- ustreza zahtevam VOC. Zmanjšana količina topil omogoča popravilo gospodarskih vozil v okolju in zdravju prijaznejših razmerah. Serija 68- je srce sistema popravil komercialnih in tovornih vozil in temelji na preizkušeni tehnologiji. To je logičen rezultat nadgradnje serije 18- , ki so jo kupci Glasurit priznali kot odličen izdelek.
Prednosti serije 68- :
I. VISOKA PROFITABILNOST:
- 30% manj materiala potrebnega za lakiranje.
- Manjši ostanki materiala.
- Ni dodatnih investicij, saj se serija 68- uporablja z obstoječo opremo za nanos.
II. KRAJŠI ČAS DELA:
- 30% krajši čas lakiranja.
- 25% hitrejše sušenje (30 min do 60°C)
- Lakirane površine so hitro pripravljene na zaščito.
III. ODLIČNI REZULTATI:
- Dobra pokrivnost.
- Boljši sijaj, lažje in hitrejše čiščenje.
- Na površino se prijema manj nečistoče.
IV. ENOSTAVEN PROCES BARVANJA:
- Popolna ponudba odtenkov.
- Učinkovita določitev odtenka z uporabo Glasurit Color Truck Guide.